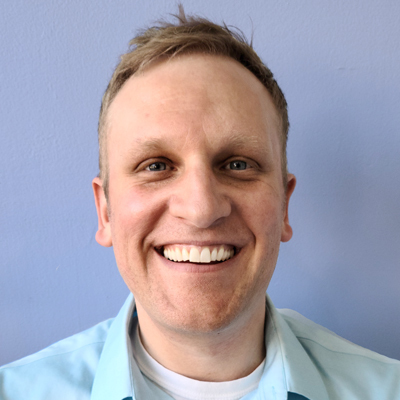 Getting Back in the Game With Chiropractic
Growing up, Dr. Travis spent a lot of time at his aunt and uncle's physical therapy office. He also played sports in his younger years. From these experiences, he knew he wanted to work with people, seeing them go from being in pain to functioning again.
One of my main motivations was to treat sports injuries, helping athletes recover and get back to participating.
After high school, Dr. Travis moved to Kansas to complete his undergraduate education. During this time, he hurt his back while warming up before a baseball game. He saw a chiropractor for the first time, who got him back to playing without missing a game in just one or two visits. Though Dr. Travis looked at both physical therapy and chiropractic as possible future careers, he decided on becoming a chiropractor. ''I liked that someone could walk in off the street and see me right away, rather than go to their medical doctor to get a referral."
Making a Move to the West Coast
To complete his education, Dr. Travis attended Palmer College of Chiropractic West in San Jose, California. A part of his decision to attend this institution was due to their large sports council, which enabled Dr. Travis to go out and treat athletes all over the Bay Area. He saw people competing in triathlons, marathons, bike races, rugby, ultimate frisbee tournaments and more.
Just after graduation, Dr. Travis joined a practice in San Jose where he worked with professional athletes, learning how to manage them as patients as well as managing Silicon Valley Fortune 500 professionals who frequently complained of neck, back and shoulder pain from sitting all day. He became certified in Active Release Techniques® and has worked extensively with the Graston Technique and Rock Tape®.
Returning Home to Practice
Though he enjoyed his time on the West Coast, Dr. Travis returned to the midwest to start his practice. In his spare time, he stays active by participating in an adult baseball league in the northern suburbs. He and his wife enjoy going up to Wisconsin to visit family and go to their cabins. In the winter, they snowboard as much as possible. Dr. Travis likes golfing as well, though he admits his game needs work!